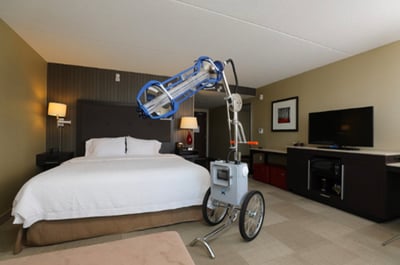 In collaboration with the Hotel Association of Canada, Plan Automation's BlueMorph UVC technology provides a safe, simple and highly effective method of room disinfection - protecting against Covid-19 and other viruses / bacteria - at a substantially lower cost than your current Covid-19 cleaning protocols.
BlueMorph UVC Light Technology disinfects both hard and soft surfaces (99.99%) – sanitizing a guest room or guest bathroom in minutes – without the use of harsh or potentially harmful chemicals:
Protecting your Staff against potentially harmful chemical use

Reducing Labour Time per room (as compared to current Covid-19 protocols)

Reducing Labour Time in Laundry Services

Reducing Materials Cost in housekeeping and laundry services

Ensuring complete disinfection of guest room and guest bathroom areas

Enabling Your property to increase available room inventory with the same level of housekeeping staff
Show your Guests that your Property has gone above and beyond to ensure their health and safety:
Lobby banner illustrates your property is using BlueMorph UVC technology

Reception Handout cards explain BlueMorph UVC technology

Door seals remind your Guests their room has been fully sanitized for their protection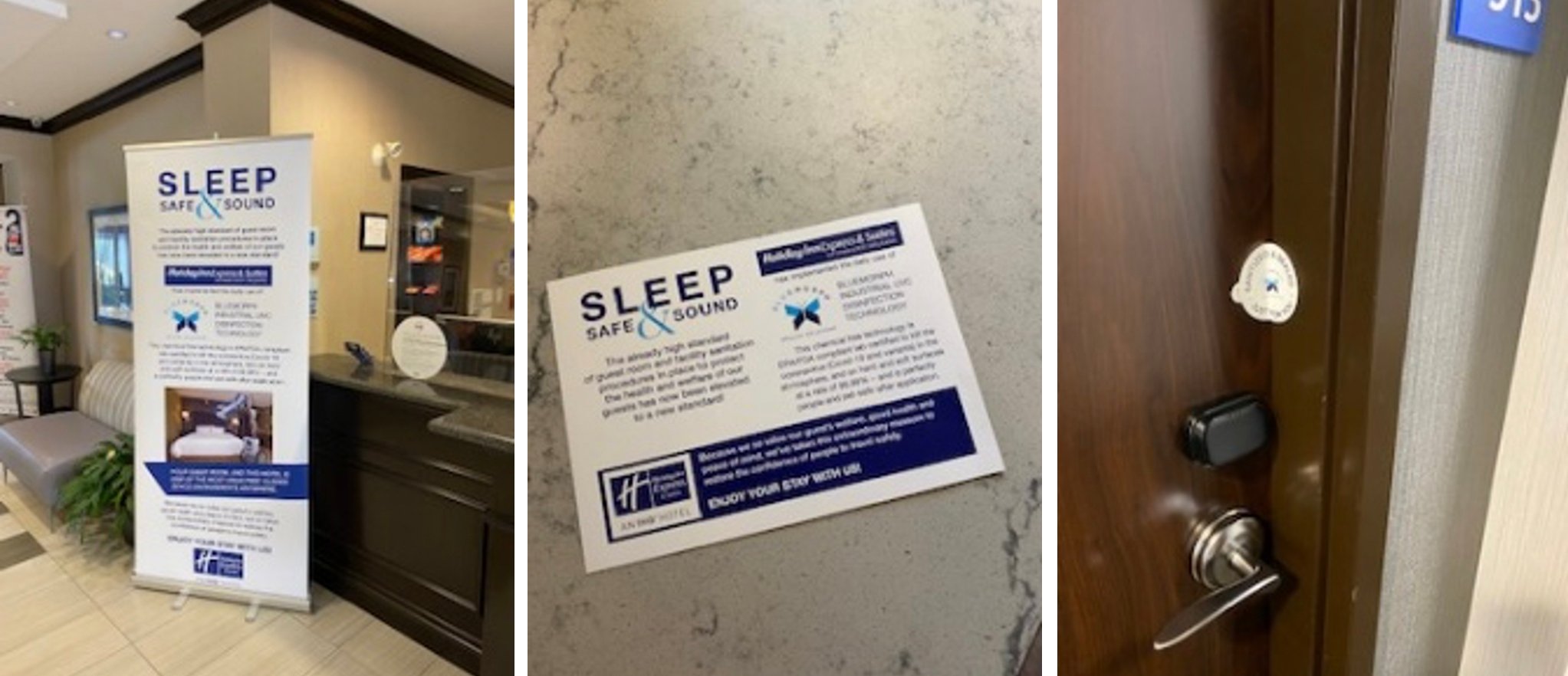 2 Ways to secure your BlueMorph C1 Disinfection carts:
Option A: Purchase: CAD $ 39,950.00 per cart. FOB Bolton, Ontario. Taxes Extra as applicable.
Option B: Lease: 3 year term: $1,024.54 per cart per month
4 year term: $844.23 per cart per month
5 year term: $725.79 per cart per month
Monthly lease amounts CAD$. FOB Bolton Ontario. Taxes extra as applicable.
Lease based on CRA Operating Lease allowance; fully tax deductible against Operating income.
$10 buy-out at end of lease term.
See ROI Payback & Lease net savings analysis chart below: