FORTRESS TECHNOLOGY
Canadian based Fortress Technology is a market leader in the industrial metal detector field with manufacturing facilities in four countries and thousands of installations worldwide.
The success of Fortress is based on Innovative Leading Edge Design, Straight Forward and Simple to use Operator Controls, Rugged and Reliable Construction and Exceptional Performance.
Fortress Engineers pioneered the first use of DSP Technology (Digital Signal Processor) in metal detectors and have developed a complete line of metal detection systems which offer substantial performance benefits and features over competitive systems.
Each Fortress metal detector system is purpose built to maximize detection efficiencies.
In addition to outstanding performance we have built our reputation on providing the highest standards of customer service in the industry.
We continue to work with our client base to provide metal detector solutions and after sales support geared to protect Consumers, Brand Names, Products and Reputations.
For more information, please visit their website or you can contact us. We are here to help!


---
Gravity Detector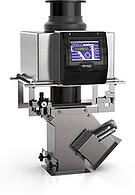 Round or Rectangular Aperture Customized to Suit Application
Remote Mounting of Display Panel
Flap-gate or Cowbell Diverter Reject Systems
Alarms and Fail-Safe System
Test Sample Retrieval Drawer
Applications:
Flour, Rice, Cereals, Powders/Grains, Corn, Sugar, Confectionary, Nuts
---
Pipeline Detector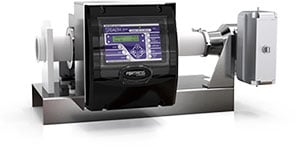 BSH Rugged Casing for Harsh Environments
Custom Pipe Materials Available
Diverter Valve or Custom Reject System
Heater Water Jacket / Wrapping for Product Stability Available
Applications:
Liquids, Meats, Dairy, Soup, Sauce, Paste, Confectionary
---
Big Bag Detector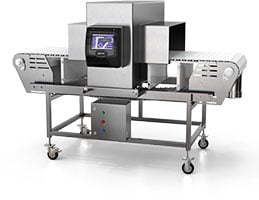 Achieves Detection of 2.0mm Stainless Steel (316) in most 50-100lb (25-50kg) bags
Custom Aperture Sizes for Large Bags
Specialized Coil Structure
Flanges Optimize Detector Performance
Applications:
Flour, Powders, Grain, Spices, Confectionery, Bulk Products
---
Laboratory Detector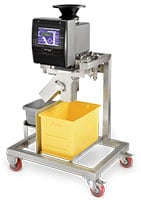 Offline Product Examination

Bulk Product Inspection
Separate Rejected Material from Good Material
Typically Used in Cunjunction with Inline Fortress Metal Detectors
Applications:
Flour, Rice, Cereals, Powders, Corn, Sugar, Chemicals, Nuts
---
Vertex Detector
Inline Inspection for VFFS Applications
Ultra-Slim Design
Remote Control Panel with Multiple Detector Control
Compatible Mounting for use with Weighing and Sealing Machines
Applications:
Potato/Tortilla Chips, Snack Foods, Cereals, Corn, Sugar, Powders/Grains, Confectionery, Plastics, Nuts
---
Vector Conveyor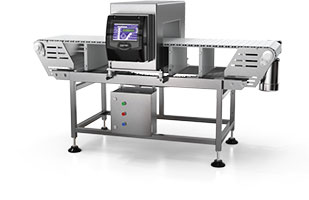 Optimizes Metal Detector Performance
Detector Sync
Multiple Reject Options (or Custom)
Variable Speed
Manufactured to Suit Application
Hygienic Conveyor Belt
Shaft Encoder Available
Side Transfer Compatible
---