Get Support Now!
---
Let the PLAN Automation Service Team support you through all of your service needs. PLAN Automation is here to help. Whether you are looking for annual maintenance programs or immediate service we will be happy to provide you with everything you need.
We have now made it easier & more convenient for you to schedule a service visit with a PLAN Automation technician. Simply click on the button below to book a service call online and one of our service advisors will be in contact with you to schedule your plant visit.
If you need immediate assistance, please do not hesitate to contact us directly.
PLAN Technical Support
416-479-0777 x 108
PLAN After Hours Technical Support
416-479-0777 x 102
If unanswered please leave a detailed message and someone from our service team will be in touch with you within the hour.
Eagle After Hours Technical Support
1-866-972-9835 or 1-865-379-1670
---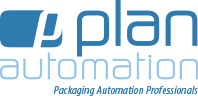 We are proud to announce new industry automation professionals to our team. Click here to view our newest members.