Get Support Now!
---
Let the PLAN Automation Service Team support you through all of your service needs. PLAN Automation is here to help. Whether you are looking for annual maintenance programs or immediate service we will be happy to provide you with everything you need.
We have now made it easier & more convenient for you to schedule a service visit with a PLAN Automation technician. Simply click on the button below to book a service call online and one of our service advisors will be in contact with you to schedule your plant visit.
If you need immediate assistance, please do not hesitate to contact us directly.
PLAN Technical Support
416-479-0777 | Press 1, then 2
PLAN After Hours Technical Support
416-479-0777 | Press 1
If unanswered please leave a detailed message and someone from our service team will be in touch with you within the hour.
Eagle After Hours Technical Support
1-866-972-9835 or 1-865-379-1670
*For Emergencies or after hours please call 416-479-0777, Dial 2 for Service. If unanswered please leave a detailed message and someone from our service team will be in touch with you within the hour / Pour toute urgence ou après les heures de bureau, appelez 416-479-0777, appuyez 2 pour le service. Si personne ne répond, laissez-nous un message détaillé et quelqu'un de notre équipe de service vous contactera dans l'heure qui suit*
---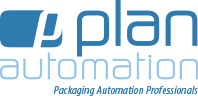 Head Office

Phone: +1 (416) 479-0777
Fax: +1 (416) 479-0787
289 Broadway Ave.
Orangeville, ON
L9W 1L2


X-Ray Technical Centre and Warehouse

Phone: +1 (844) XRAY911 (+1 (844) 972-9911)
889 Pantera Drive, Unit 5
Mississauga, Ontario
L4W 2R9
Accounts Receivable and Payable

Marcello LaGrotta
Finance/Operations Manager
Phone: +1 (416) 479-0777 x 202
Email: marcello[at]planautomation.com


Service Managers

Danielle Martin
Manager, Customer Experience
Phone: +1 (416) 479-0777 x 108
Cell: (519) 215-2600
Email: danielle[at]planautomation.com

Scott Holmes
Manager, Technical Services
Cell: (416) 704-6405
Email: scott[at]planautomation.com