X-RAY INSPECTION - SIMULTASK 4.0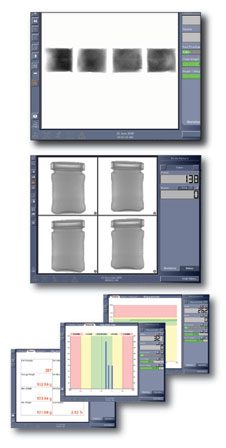 EAGLE PI's fifth generation image analysis software is the basis for our reliable "set and forget" line of X-ray inspection systems.
SimulTask 4.0 has a large number of new options and near unlimited flexibility. The user interface is fully customizable to allow each of the 4 operator login-levels access rights only to those functions essential to their tasks. Each operator's access rights are can be set by the next higher operator-level.
Product set-up and selection process can be accomplished manually or dynamically

Full multi-lane capability

Statistics and reports are stored in an easily-accessible repository

Statistics can be viewed live and in real time

Verification mode allows quality personnel to maintain compliance with HACCP requirement

For more information please do not hesitate to contact us. We are here to help!

_______________________________________________________________________________________________________