What Our
CLIENTS SAY
With over 200 years of combined packaging automation experience, PLAN Automation has the resources and knowledge that you need. As your partner, we help you define the project needs and work on your behalf to identify the appropriate equipment solution options.

Maple Leaf Foods Inc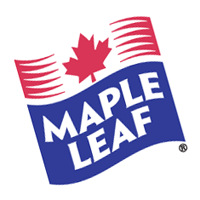 Plan Automation Team,

Just a quick note to thank your entire team for the rapid response, flexibility and follow-up over the past few days.

Four days ago, I had never spoken directly with anyone at Plan Automation and had no idea how your Emergency Reclaim Program worked – all I knew at the time was that I needed help, and I needed it quickly. Less than 24 hours after my initial phone call, your team had a solution underway. In the time that the rental unit was on-site, we had several changes to our plans and scheduling. Each time your team was flexible, responsive and able to accommodate.

I can honestly tell you that I have rarely, if ever, experienced this level of customer service. You should all be proud of your team - your efforts are greatly appreciated.
Sándor Wolkensperg,
Maple Leaf Foods Inc – Plant Manager
Kitchen Partners Limited

Plan Automation Team,

Just a quick note to thank your entire team for the exceptional service and follow up last week.

Kitchen partners have never had direct experience with the x ray system and had little knowledge of the capabilities that were available to us. Your team took the time to educate, share, and train our team members on what our options were that allowed us to make an easy decision to drastically improve our business and reliability to our customers and their end users. Throughout the entire project your team was truly a partner each step of the way. From installation to training the Plan automation team not only met but exceeded all of our expectations. Our team and customers are excited about the future with this new technology and our partnership that we have formed with the Plan Automation team. We look forward to many more projects in the future.
Your team has provided an exceptional level of customer service. Our partnership is greatly valued by our team.
James Maitland, Kitchen Partners Limited – V.P. Manufacturing

Linkletter Farms

We recently needed to have adjustments done to our Xray system. The technician was very knowledgeable of the equipment and was able to connect to our system remotely to make the necessary adjustments. The Plan Automation service team recognized the urgency of my request and they were dedicated to getting the issue resolved in a quick and efficient manner. I am very satisfied with the results and would recommend Plan Automation for their excellent service.
Gary Linkletter, Linkletter Farms – Owner/CEO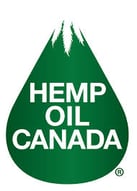 Hemp Oil Canada Inc.
Very satisfied with training! Very pleased with Jordan's training methods, simple and to the point. He will be my choice for all future training.
Kyle Wattam, Hemp Oil Canada Inc. – Production Manager

Pinty's
Josh did a great job on both ends - training our guys and restoring controls. Please thank him again on my behalf.
Victor Tofan, Pinty's – Maintenance Manager
Super-Pufft Snacks Corp.
Plan Automation's team recently took the time to educate and train our staff on Radiation Safety. The training session was great! Very informative and well organized. We were very happy with the training materials provided to us and would highly recommend this service to others.
Caryn Preczner, Human Resources Manager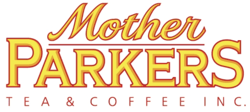 Mother Parkers Tea & Coffee
PLAN Automation helped us over the years with many of our food safety and product inspection needs. Their X-ray equipment is running very well and thanks to the in-depth training provided, our operators are comfortable running the unit and have learned quite a bit about the system and X-ray technology in general.

Their large local support footprint means that they are available quickly when needed to assure that we have the highest uptime efficiencies. This is key to our production process and success.

I would recommend PLAN Automation to anyone looking for product inspection equipment.

Michael Garcia, Mother Parkers Tea & Coffee - Quality Assurance