Suppliers of Metal Detectable and X-ray Visible Plastic and Rubber Components
Plan Automation has secured distribution in Canada for X-ray and Metal Detectable Components with two main vendors:
Detectamet

Rubber Fab Technologies Group
Below is more information on our partners:
---
Detectamet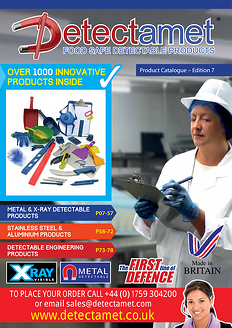 Detectamet Ltd of Pocklington, York, United Kingdom specialises in the design, manufacturer and supplier of Food Safe Detectable Products. You can learn more about their product lines on their website www.detectamet.com or download their catalog below.
Detectamet offers a wide range of types of detectable components such as:
Gaskets
O-Rings
Hair nets
Cable clamps
Plastic, metal and touch screen pens
Scrapers and Paddles
Plaster/Band-aids
Boards
Stretch wrap
Rubber bands or fragments
Knives and stainless steel
Gloves
Cable ties
Plastic, ID and traceability tags
Inspection equipment, studs or other small material fragments
Etc.
The Detectamet catalog reviews over 1,000 innovative products inside and informaton on the following topics:
Why Choose Detectament

How Detectable Are We?

Metal & X-Ray Detectable Products

Stainless Steel & Aluminum Products

Detectable Engineering Products

Video: Detectamet Detectable Products are your First Line of Defense in Food Safety
_______________________________________________________________________________________________________
Rubber Fab Technologies Group
Rubber Fab supplies quality seals and rubber gaskets and O-rings at competitive prices. Rubber Fab supplies products to biopharmaceutical, food and beverage and dairy industries. To learn more about Rubber Fab visit their website at www.rubberfab.com or dowload their product catalog below.
Detectomers: A Full Line of X-Ray Inspectable and Metal Detectable Products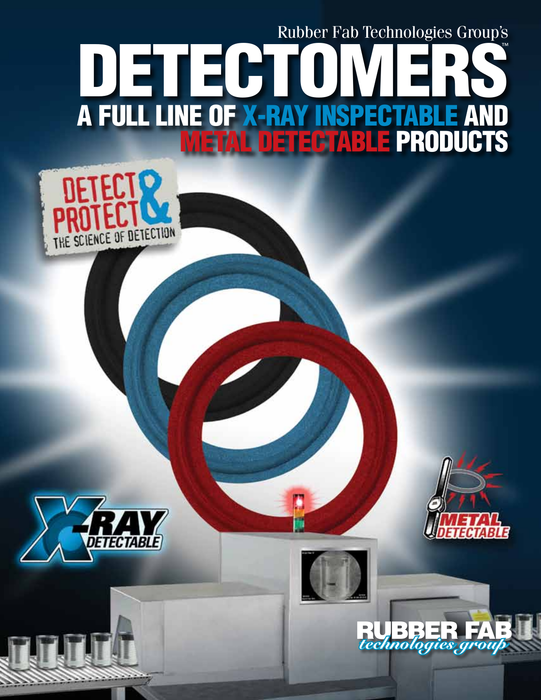 Download this catalog for more information on:
X-Ray Inspectable & Metal Detectable Gaskets, O-Rings and Elastomers

Detecting Elastomeric Contamination

Typical Applications for Detectomers

Detectomer Benefits

Materials Available

Expanding Product Line

_______________________________________________________________________________________________________