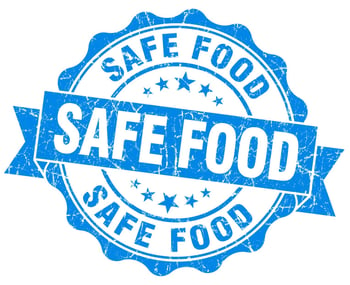 Food safety is an enormous concern for the public. Contaminated food products pose a grave risk to the health of millions around the world, so food contamination stories naturally grasp the attention of the public.
A single major contamination incident can cause major damage to a company's reputation. This is a blow that can take months or years to recover from, if the company can make a recovery at all. Trust is slow to be earned, but so quickly lost.
This is part of the reason why so many packaged food manufacturers adopt high product safety standards that will work in many regions of the world. One of the most popular safety standards for the food industry is the BRC Global Standard for Food Safety.
What is the BRC Global Standard for Food Safety, and what does it entail?
About the BRC Global Standard
The BRC (British Retail Consortium) Global Standard for Food Safety is actually a set of four interrelated standards that detail requirements for companies supplying retailer-branded foods. These standards are meant to enable the safe production, packaging, storage, and distribution of food and consumer products.
Initially developed for use by UK members of the British Retail Consortium, the standard was published as the BRC Global Standard for Food Safety in 1998. Today, more than 8,000 businesses in countries around the world have adopted this standard.
To meet this standard, food producers need to do the following:
Adopt & Implement HACCP Principles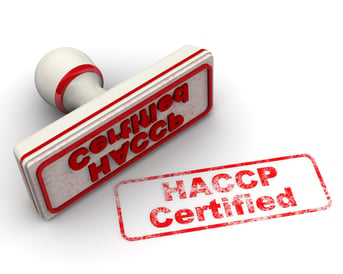 The Hazard Analysis and Critical Control Point (HACCP) system calls for manufacturers to perform seven different tasks:
Conduct a food safety hazard analysis;
Identify the critical control points (CCPs) where a hazard might be best controlled;
Establish critical limits for each CCP;
Establish CCP monitoring requirements;
Create corrective actions for when monitoring indicates that a given CCP is not under control;
Establish record-keeping procedures;
Create and maintain procedures to verify the system is working as intended.
These are the basic steps for the HACCP system, which is an integral part of following the BRC Global Standard. In fact, many Global Food Safety Initiative-recognized standards require the above steps to be taken.
Exercise Due Diligence
A major part of following the BRC Global Standard is exercising due diligence.
In the context of the BRC standard for food safety, due diligence refers to amount of care and caution that a company should take when entering into an agreement with an outside party. Specifically, due diligence should be exercised when a supplier is making an agreement with a retailer.
The ever-looming threat of scandal and product recalls that come with products that don't meet quality and safety standards keeps supermarkets and other businesses from dealing with suppliers who fall short on food safety standards. For this reason, exercising due diligence is more than a part of any food safety standard, it's a good long-term business strategy.
On a side note, having a BRC certification can help your company to establish that it exercised due diligence to avoid a contamination event or other breach of food safety regulations in case of a legal challenge.
Meeting the BRC Standard's Requirements
Since so much of the BRC standard is based on establishing and maintaining critical control points, an important first step for meeting the standard is to implement advanced quality control procedures in your food production/packaging process. Part of this is picking the right CCPs for your process so that you can catch contaminants with a high rate of success.
Naturally, to catch contaminants reliably requires high-quality, flexible inspection equipment. This is where x-ray inspection systems excel.
A well-chosen x-ray inspection system provides:
Traceability. One of the basic requirements of the BRC standard, documentation of inspection results is important. X-ray inspection machines can take and store snapshots of contaminants that they catch, providing you with documentation that you can examine to trace the nature of and likely origin point for the contamination.
Incident Management. When contaminants are found, you need a system in place to deal with them. Many x-ray systems can interface with automated rejection systems to rapidly remove contaminated products and packages from your production line. The documentation of incidents further aids in handling product recalls and withdrawals by narrowing down the contaminated batch numbers.
Foreign Body Detection. At the very least, the implementation of an x-ray system should satisfy the need for foreign body detection under the BRC standard.
Naturally, to stay within the BRC standard, any x-ray equipment that you use for product inspection will need to be regularly tested and maintained to ensure accuracy.
Following the BRC standard for food safety can help your business to build and maintain a strong reputation with retailers and consumers alike. With a strong reputation comes consumer trust and sales. To learn more about the BRC standard for food safety, check out our free whitepaper at the link below: