PLAN AUTOMATION

INTEGRATION SERVICES
STARTING WITH A PLAN
Too often, automation projects begin with equipment selection before clear goals and objectives are defined. Plan Integration Services partners with our clients to determine their requirements from the onset and develop a strategy to optimize overall performance. We encourage consideration of the following factors:
• Current capacity constraints and bottlenecks
• Phased projects to accommodate capital availability while planning for future growth
• Alternate or additional package formats for flexibility and savings
• 100% on line product inspection technologies
• Line controls integration and reporting of downtime, productivity, and OEE
• Labor optimization between machine centers and between lines
• Operator safety as a priority
---
YOUR PROJECT IS OUR PROJECT
At Plan Automation, we work for you and not for the equipment manufacturers. We plan and execute as the project owners and deliver it on time and on budget. Our process consists of three phases: Project Initiation, Bid Execution, and Installation.
PROJECT INITIATION | ANALYSIS / BID BUILDING
• Co-development of URS (User Requirement Specifications) and scope of work. Clear definition of project and production objectives
• Co-development of project risk analysis
• Line layout mechanical plan view drawings to establish physical installation parameters
• Multi-vendor sourcing of qualified vendors based on established project needs and thresholds
• Evaluation matrix with full due diligence analysis of vendor capability, financial risk analysis (DB), system technological offering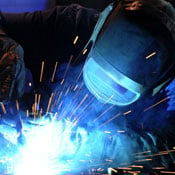 EQUIPMENT AND SERVICES PURCHASE
• Centralized project financial responsibility (single purchase contract based on total of individual vendor selections)
• Development of packaging specifications associated to each individual machine including efficiency requirements
• Contract development including late delivery penalties, efficiency guarantees, and operational 'costof-ownership' limitations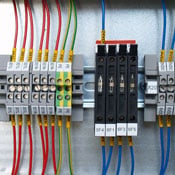 INSTALLATION, COMMISSION & TRAINING
• Development of all F.A.T. (Factory Acceptance Test) and S.A.T. (Site Acceptance Test) protocols
• OEM F.A.T. execution and coordination • Full on-site management of rigging
• Line installation, integration, commissioning and training
• S.A.T. execution meeting or exceeding machine efficiency guarantees