EAGLE PI appoints PLAN Automation as its sole Canadian distributor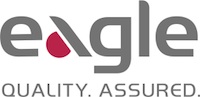 Eagle PI
Appoints
PLAN Automation
as its Sole Canadian Distributor
Canadian customers to benefit from enhanced service and support and reduced downtime
November, 2011, Tampa, Florida, USA
– Eagle PI (formerly Smiths Detection Product Inspection), a leading provider of X-ray inspection equipment for food and beverage manufacturers, has appointed PLAN Automation as its sole distributor in Canada.
Existing and new Canadian customers will benefit from dedicated expertise and an increased level of customer service and support including services such as food and packaging automation audits and full implementation of Eagle technologies. Plan Automation is a leading packaging automation and food safety inspection solutions provider based in Ontario, Canada.
Effective immediately, PLAN Automation will assume sales and service responsibility for the entire installed base of Eagle technology in Canada.
For existing Eagle customers, PLAN Automation will provide a dedicated team offering technical advice and training to ensure that production lines are fully optimized through utilizing Eagle technologies.
For manufacturers assessing Eagle's packaging automation and food safety inspection solutions, PLAN Automation's focus will be to provide expert advice and detailed guidance. This will entail a full risk analysis audit, advice on the most appropriate Eagle X-ray inspection system to meet food regulations and requirements, and project management for the implementation of the technologies to minimize downtime and disruption to existing production lines.
"We have experienced continued and rapid growth in Canada. To ensure that our expanded customer base is supported around the clock, we have refined our distribution and service strategy by entering into an exclusive partnership with PLAN Automation," said Terry Woolford, General Manager, Eagle Product Inspection. "With more than 30 years experience in advising and supplying high-end package automation and food safety inspection solutions, PLAN Automation is the ideal expert to provide superior levels of pre- and post-sales support so that our Canadian customers can continue to meet their food safety and productivity needs."
PLAN Automation will support the full range of Eagle's x-ray systems including:
The EAGLE™ Pack Pro range, which inspects packaged products for correct weight, foreign objects, size and shape simultaneously and inline;
The EAGLE™ bulk inspection systems to monitor the quality and safety of bulk products;
The EAGLE™ rigid container inspection systems, such as the EAGLE™ Tall Pro and EAGLE™ Tall Pro XS, which inspect for foreign contaminants in rigid containers;
The EAGLE™ fat analysis system, which calculates the chemical lean value of a product; and
All EAGLE™ software including EAGLE™ Trace, EAGLE™ Remote Viewer and SimulTask ™4.0.
About Eagle Product Inspection (Formerly Smiths Detection PID):
The Eagle Product Inspection line of X-ray inspection systems evaluates in process and finished products for contaminants such as metal, glass, stone and bone while also having the ability to check mass, evaluate compartmentalized fill level, and analyze fat content.
With its headquarters in Tampa, Florida, and local offices across the globe, Eagle Product Inspection machines meet today's Hazard Analysis & Critical Control Points (HACCP) certification requirements to ensure that food and beverage manufacturers and their customers in turn are well protected.
Eagle Product Inspection was acquired by Mettler-Toledo in March 2011. The business adopted the Eagle brand which has been used for its products since 1998.
The Eagle business joins the Mettler-Toledo Product Inspection family of leading brands: Garvens, Hi-Speed, Safeline and CI-Vision. Visit www.eaglepi.com to see how Eagle Product Inspection systems have the vision to see beyond detection.