24

/

7

On Site Emergency X-Ray Services

---
For Immediate Assistance Call Toll Free: 1-844-Xray-911 (1-844-972-9911)
X-ray rentals for emergency product inspection quickly help you inspect, certify and reclaim your production. In return this technology helps you avoid thousands of dollars in lost production, keeping your customers safe and happy.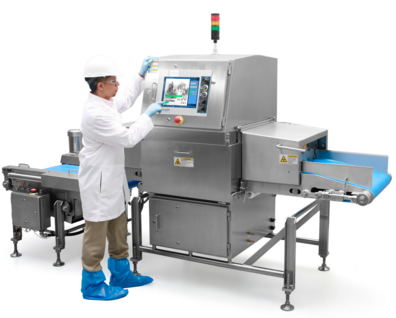 We will supply the latest Eagle PI X-ray system for rental, along with qualified Plan Automation Eagle food safety technicians.
Product Inspection of your finished goods, case or primary packages:
Food & Beverage

Meat & Poultry

Cosmetics & Pharmaceutical

Consumer Goods

Industrial
We offer a full array of X-ray machines to handle a wide range of products.
Raw product / unpackaged product
Bottles, Cans, Pouches, Cartons
Finished Cases
Etc.
Our flexible product inspection services include; Basic rental service, where you run your products through our X-ray machine at your location to 100% turnkey solutions where we do the product inspection for you at one of our local inspection facilities.
Get fast and easy x ray food inspection services in your area,
either at your location or at our local inspection facility. We have the x ray and inspection solution you need and can provide you with the best service and results.
Our product inspection & reclaim services rental periods can be from 1 day and go up to multiple months.
For more information on how Plan Automation specialists can inspect, certify & reclaim your suspect production, please fill out the form to the right or contact us
Phone: 416-720-7875 | Email: emergencyinspection@planautomation.com
Actual Detected Contaminants
Our Eagle X-Ray inspection systems will detect the following contaminations within your products : Ferrous & Non-Ferrous, Stainless Steel & Glass, Stones & Pebbles, Calcified Bones, High Density Plastics & Rubbers, Low Density Plastics & Rubbers treated with a Fluorescence material and Much more.