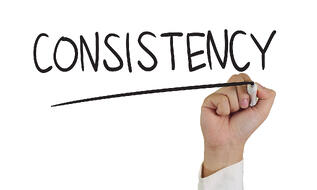 For consistent production and the highest quality products, successfully integrating the right processing equipment is a must for food and beverage industries. In these sectors, processing design quality can determine branding success, and set businesses apart from others in highly competitive markets.
But how can businesses be sure they upgrade with the best possible processing equipment? In this blog, we break down the most effective way to procure processing equipment, and how finding the right solutions can improve productivity across the board.
Fabrication and Design at the Heart of Procurement
The best way to procure processing equipment for your product line is by generating processing specifications, and working alongside a process design partner to find the most beneficial upgrade options for your business. You won't be able to procure and integrate the right processing equipment if you don't understand your own production needs.
When researching processing solutions, consider how various factors may affect your products, or what conditions must be met to uphold product safety and sanitation. The following are production aspects to keep in mind when upgrading your equipment, which can be used by yourself and your process design partner to procure the best possible solutions:
Product cooling or heating during production

Output/capacity needs

Equipment scalability

Measuring and/or blending of ingredients

Sanitation requirements

End-of-line equipment synergy

Packaging systems in your production line
To procure the best processing equipment for your business, it's absolutely essential to never settle for second best. Companies that work alongside process design partners can find the exact solutions for their product needs, even if ideal solutions must be custom-fabricated.
In some specialized markets and product lines, customized engineering is required to create the most effective processing equipment. This is where hiring a committed process design partner is most worthwhile. Partner groups can help your company fabricate and procure the best processing equipment through their extended networks of designers, engineers and production equipment technicians.
Custom-fabricated solutions are designed with product needs and market value in mind; Total Cost of Ownership should be used prior to engineering, to select the best equipment for ROI and market potential. Total Cost of Ownership encompasses all expenses during procurement and design, including:
Initial cost

Energy use and design labor

Service and part availability, as-needed

Quality of parts and services
Holistic Process Design for Market Growth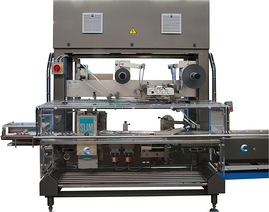 Procuring processing equipment for your production needs doesn't stop at design; you'll also have to find the right programming and control options for your line. Even the best, custom-engineered processing equipment can fall short because of poor programming solutions. Choosing the right control or programming systems is just as important to process design as the actual equipment.
To implement the right processing controls and automation systems, evaluate your legacy PLC control systems, distributed control systems (DCS) and Supervisory Control and Data Acquisition systems (SCADA). Giving your current programming solutions full consideration can make it much easier to upgrade technologies later on.
Procuring product systems for the food and beverage industries is best done when handled as a comprehensive, process design initiative. Once the right processing solutions and controls have been procured for your company's applications, proper installation is the final piece of the process design puzzle. The most effective, highest returning process design strategies affect every stage of equipment upgrading, from design to installation.
This is another area where the extensive professional networks of a process design partner can ease upgrading. With existing contacts and onsite installation management, partner organizations can make it easy for your business to commission a trained team, including:
Contractors

Service technicians

Vendors

Management to oversee installation
There's more to procuring processing equipment than many in the food and beverage industries notice at first glance. Procurement and custom engineering are best done as a component part of a process design whole.
This is why so many growing companies, who seek equipment upgrades to improve market value and product branding, turn to process design partner services. Working alongside a processing partner, you can assure procurement of the best possible equipment for your applications.