With food safety recalls continuing to make news around the world – including incidents involving physical contaminants – and the ongoing need to stay compliant with regulations and voluntary standards, manufacturers are looking to tighten up their preventive, proactive measures. This month, Christy Draus, Marketing Manager of Eagle Product Inspection is talking with Jacqueline Southee, North America Representative of FSSC 22000, on how manufacturers can protect their brands through certification of their food safety management system and help them conform to international and independent standards.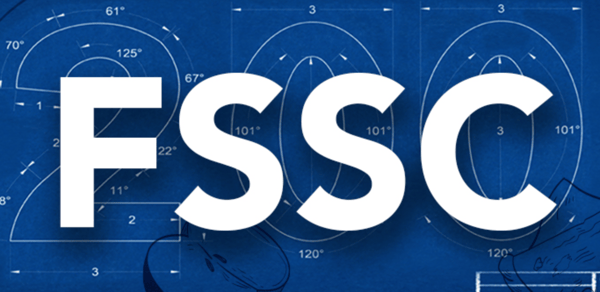 Q: What was the impetus behind the development of FSSC 22000 as a certification scheme for food safety management systems?
A: The impetus was to have a food safety management program benchmarked by the Global Food Safety Initiative (GFSI). Certification programs were first developed to protect the consumer from food safety incidents. Initially it was the retailer, who as the customer, was auditing food manufacturing companies to ensure their production practices were safe. There became a time when there were too many audits being done that manufacturers were spending most of their time just dealing with them. The GFSI was created on behalf of these companies, retailers and consumers to establish a base set of food safety requirements. The first series of programs that met these requirements were developed by the retail sector.
Around the same time many food manufacturers had begun to put their own safety management systems in place based on the ISO 9001 standard. When the ISO 22000 standard was developed, industry sought a certification program based on it. However, while ISO 22000 details the requirements for a food safety management system, it did not meet the benchmarking standards set by the GFSI. So FSSC 22000 developed a certification scheme that used the ISO 22000 standard but with their ownership and additional requirements, the FSSC 22000 Certification Scheme was born.
Q: What are some unique aspects of this scheme?
A: FSSC 22000 is a GFSI-benchmarked certification scheme, which meets the benchmarking criteria set by the GFSI. It is based on the international ISO 22000 standards which are recognized as worldwide standards for food safety management. It is a risk-based management system and can be applied to all types of companies within the food supply chain. This is important when you consider where all our food comes from and the international nature of the supply chain. The Scheme is recognized and available to companies all over the world.
Of course, there are many choices of certification bodies and certification schemes available to the industry so when choosing a program, you need to consider what best suits your requirements and those of your customer. You might also choose a particular certification because of your geographic market – FSSC 22000 is global and well known throughout the world, including Europe, Asia, Latin America and is growing in the U.S.
Q: What are some of the benefits of using FSSC 22000 as a scheme?
A: Obviously in today's market there is a huge benefit of being global. But on top of that the ISO 22000 framework provides a "framework" for food safety management – it provides internationally recognized practices for controlling risk with the aim of creating safe food.
The global aspect of it means that if you have a facility in Europe or Asia making the same product, or working with customers in different parts of the world, you can use the same management system that's recognized everywhere. You have the benefit of being on the same "platform", using the same approach, the same monitoring systems, the same safety language etc.
Another benefit is that the Scheme is risk based and very flexible. This comes from the ISO framework:
Having been recently revised from the original 2005 version, the ISO 22000 standard provides a new and improved perspective on risk management and again provides industry with useful guidelines for making a company wide risk assessment. Furthermore, ISO 22000 is now consistent with the ISO High Level Structure of other management systems that the industry is familiar with such as ISO 45001, ISO 14001 and ISO 9001. This is exciting for food companies that are already running these systems as it will allow them to introduce efficiencies in their business management.
As a global organization we put a lot of emphasis on to the reliability of our audits. Despite being a nonprofit, we direct many of resources into our integrity program. We have a team of integrity program experts who maintain contact with our certification bodies throughout the world to ensure that all our audits are consistent. A company in Chicago for instance needs to know that they can rely on ingredients that they receive from an FSSC 22000 certified supplier from across the globe.
Q: As the new year opens and as manufacturers work to enhance food safety and stay compliant, what is important for them to know?
A: They need to focus on risk-based food safety management. We know there is a legislative obligation to make food safe and manufacturers need to make themselves aware of all these requirements. They won't be in the business of producing food very long unless they produce it safely.
Even if they're not looking for a certification, we would certainly recommend that they become familiar with ISO 22000 and to be aware of how they could use it to improve their risk management. Have they considered all the risks involved in their process and how do they relate to the rest of the supply chain? All of these things are detailed in ISO 22000.
Of course in the U.S., any organization that is producing food or any organization importing or supplying foods to the U.S. needs to meet the requirements of the FDA Food Safety Modernization Act (FSMA). There are many similarities in the requirements of FSMA and those of ISO 22000. To help companies achieve compliance we have compared the requirements of FSSC 22000 to those of FSMA. There are some subtle differences between the requirements of the legislation and the requirements of the voluntary FSSC certification but we are all working on this together to improve global food safety management.
Q: In your experience, working with manufacturers that are trying to keep products safe and protect their brands, how does x-ray technology play a pivotal role?
A: Obviously one of the hazards in food production is the potential contamination by "foreign objects". The advances in x-ray technologies and the novel approaches in using x-ray technology have been fantastic. The application of x-ray for the detection of foreign particles – not just metal, but other materials like plastic or glass that could provide a hazard – is great, a requirement is to control any potential risk from contamination, whether it's intentional adulteration or unintentional. The role of X-ray technology to monitor products for this risk, which can be validated, verified and documented within the food safety management system is a major part of making food safe and is all part of FSSC 22000. We believe it's a great partnership – x-ray technologies and certification – going forward to prevent recalls.
Jacqueline Southee, Ph.D., represents FSSC 22000 in the U.S. and Canada, collaborating with FSSC 22000-certified companies, licensed certification bodies, trade associations, regulatory authorities and prospective clients in this fast-growing North American market. Her background is in international business development and she earned a doctorate in Agriculture Science. https://www.linkedin.com/in/jacquelinesoutheebruner/
To learn more about FSSC 22000, visit https://www.fssc22000.com.