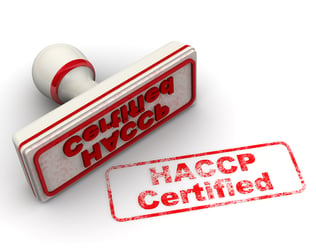 In an earlier post, we discussed how to choose the best Critical Control Points (CCPs) to install your product inspection equipment at to spot contaminants in your company's products. This is a key step in ensuring that your production facility is HACCP-compliant and avoiding sending out contaminated goods to the mass market.
One of the key steps in selecting a CCP for your x-ray and metal detection machines is performing a comprehensive hazard analysis of your production process.
What's Hazard Analysis?
Hazard analysis is the name for a procedure where you assess your production process step by step to establish the risk of foreign objects and other forms of contamination being added to your products.
The process of using a hazard analysis for food safety inspection can be traced back to NASA in the 1960s. At the time, NASA used the process to ensure the safety of food being prepared for astronauts on space missions. The reason being that NASA's space exploration pioneers would be tens of thousands of miles away from the nearest ready supply of replacement food once their mission was underway so what went on the mission had to be safe to eat.
Today, a hazard analysis is the first step in making sure that your food production process is HACCP compliant.
Whether you're a small meat processing plant or one of the biggest food producers in the world, a hazard analysis should be a part of your strategy for making any product. By knowing what your biggest contamination risks are, you can take more effective measures to prevent contaminants from making into your final product.
How to Perform a Hazard Analysis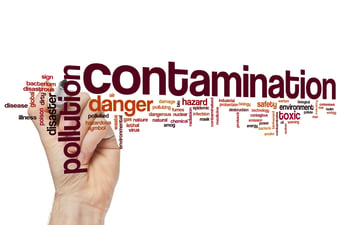 Now that we've established what a hazard analysis is and why it's important, how can you perform one?
There are several steps to this process, such as:
Step 1: Create a Production Process Flowchart
The first step in performing a hazard analysis is creating a comprehensive flowchart detailing EVERY step of your production process from the storage of ingredients to final packaging and crating for shipment. In addition to detailing the phases of your production process, the origin point for your ingredients should also be noted.
Step 2: Note Any Hazards Inherent to Your Product and its Ingredients
Some food types, such as fish, might have specific species-related hazards. The FDA offers online resources for canneries and other food processing businesses that have to deal with species-specific hazards. In Canada, you can find more information on the CFIA website:
Check the different ingredients in your production process to see if they have any registered hazards and take note of them.
Step 3: Identify Potential Process-Related Hazards
The equipment and methods that your company uses to process food products can introduce new safety hazards to a product.
For example, metal cutting equipment could introduce metal shavings into your products, creating a contamination risk involving the ingestion of sharp metal objects.
To help you identify what some of the common risks are, you can download informational resources from the FDA website that include tables of common finished product foods and package type that list potential hazards for each.
If your food product fits more than one category, such as a prepared meat and salad product, you would need to check entries pertaining to both the meat being used and to salad prep to identify potential hazards.
Step 4: Research Your Hazards and Their Significance
After identifying the hazards that can be introduced at the different phases of your production process, take some time to research each hazard and your level of risk for each to occur.
Here, the FDA requirement is somewhat vague, stating that you should narrow your list of hazards to those that are "reasonably likely to occur."
How do you know if a hazard is reasonably likely?
You have to make an educated guess based on whether or not "a prudent processor would establish controls because experience, illness data, scientific reports, or other information provide a basis to conclude that there is a reasonable possibility that [a hazard] will occur" in the product being processed if controls were not put into place.
This is why you might need to do some independent research into each production hazard that you identify in your process, as this can help you establish if that hazard is significant.
Collating Your Data and Selecting Critical Control Points
Once you've identified your hazards and established their significance to your process, you can use that information to help you select your CCPs, which is a topic we covered in an earlier post.
Armed with this information, you should be able to make effective hazard control decisions to limit your risks and liabilities for product contamination.
Learn more about how to set up a HACCP-compliant process by checking out the whitepaper "How to Select Critical Control Points for X-Ray Systems."